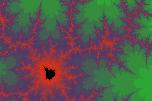 PGTS Pty. Ltd.
System Administration, Database Administration, Webmaster.
Ubuntu Linux, Perl, Shell scripting.
Click here for the: PGTS Journal


(This is a w3m and lynx friendly site)


You are Visitor Number 612104 to this site
PGTS Site Statistics
Type of Visitor
Number of Visits
Number of Hits
Visitors
612103
1475414
Robots
201583
3080130
MS Worms
41188
79818
Where:
MS Worms are mischevious programs which attack Microsoft systems.
Robots are known robots or processes that behave like robots.
Visitors are genuine visitors like yourself.
Page Rankings For:


Articles


Downloads


Humour
Menu For:


Agent Strings