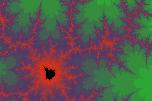 PGTS Pty. Ltd.
System Administration, Database Administration, Webmaster.
Ubuntu Linux, Perl, Shell scripting.
Click here for the: PGTS Journal


(This is a w3m and lynx friendly site)


You are Visitor Number 149,039 to this site since 2015-03-01
PGTS Site Statistics
Type of Visitor
Number of Visits
Number of Hits
Visitors
149,039
786,973
Robots
163,931
1,334,568
Zombies/Malbots
4,591
4,591
Where:
Zombies/Malbots are agents that have attempted to breach system defences.
Robots are known robots, crawlers or spiders -- Or agents that behave like crawlers.
Visitors are genuine visitors like yourself.
Page Rankings For:


Articles


Downloads


Humour
Menu For:


Agent Strings