PGTS Humble Blog

Thread: Internet Security/Malware/Spam

Gerry Patterson. The world's most humble blogger
Extreme Humble Blogging is our Forte.



Spam Statistics 2016

---

Chronogical Blog Entries:

---




Date: Tue, 31 Jan 2017 23:59:59 +1100

Spam Stats Summary Jan 2017
Previous items posted about spam include the following:
2016 has seen a dramatic resurgence in spam. Some of this is due to an increase in BUCE (Bulk Unsolicited Commercial Email) Many businesses now seem to consider this an acceptable way of promoting their business. Phishing emails still target mostly Microsoft Windows, although there does seem to be a trend towards targeting mobile devices.
For domains in the PGTS group, the USA has put in a solid performance, contributing 16.8% of total spam and reclaimed their rightful gold medal position, at the top of the spam league, clearly ahead of China at 10.6%. Viet Nam at 8% has been pushed off the podium by India which came in with 8.9% to claim bronze. The top three countries contributed 36.3% of all spam.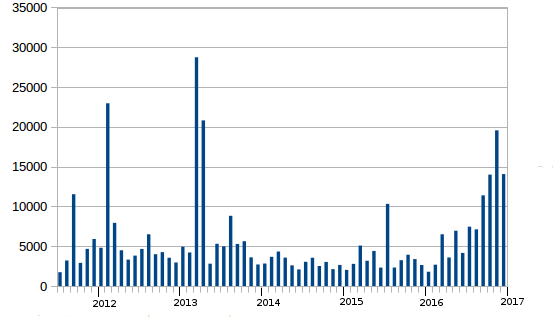 Consolidated Spam PGTS Mailhub, Jan 2015.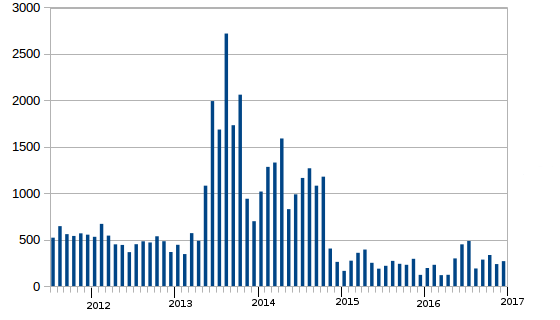 Assassinated Spam PGTS Mailhub, Jan 2014.


Spam By Country/Region PGTS Mailhub, for 2016 (As Of Jan 2017).
---
Other Blog Posts In This Thread: